2019 Film Descriptions and Schedule
Thursday
July 25
5 PM
Short Film Screenings
Mabel Tainter
(51 min total run time)
A Decent Proposal - The perfect day, the perfect woman, the perfect proposal. What could go wrong?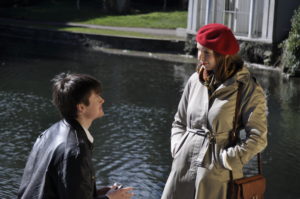 Clueless - When a love-struck, teenage girl seeks advice from an unsuspecting teenage boy, anything can happen.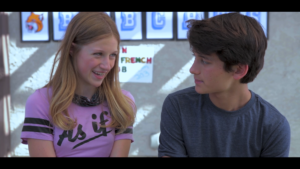 Three Minute Western - A stubborn cowboy gets a bit of help from his better half.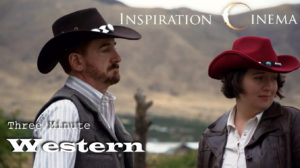 Driving Ms. Saudi - As of 2018, women are finally allowed to drive in Saudi Arabia. Inspired by true events, a son must help his Saudi mother put her future in drive when she panics in the drivers seat for the first time. #women2drive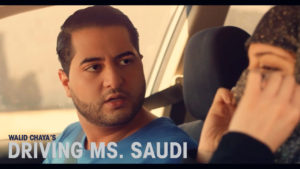 Witches of Wonder - Two young witches must figure out how to rescue their younger sister after they accidentally send her back in time.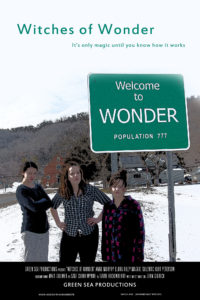 Shangri-LA: Episodes 1-3 - An episodic comedy following a group of lovable characters trying to "make it" in Hollywood while surviving on the streets of L.A.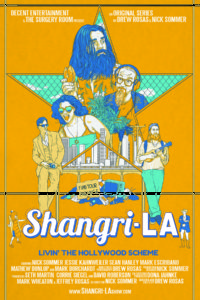 7 PM
Film Screening
Mabel Tainter
(1 hour 16 min)
The Dog Walker - An investigative journalist, crippled with an anxiety disorder, retires from the field after a traumatic assignment on a dogfighting ring but is forced to confront the unresolved story when a psychotic stalker causes her new life to unravel.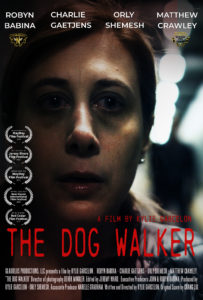 9 PM
Film Screening
Mabel Tainter
(1 hour 13 min)
Greenfield - James' aspirations of rebuilding his former life with girlfriend Kelley, are short-lived when her brother confides to him with a volatile secret.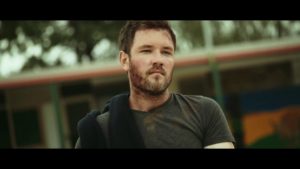 Friday
July 26
5 PM
Short Film Screenings
Mabel Tainter
(59 min total run time)
Peacemaker - Bleeding out and in the face of certain death, two combatant soldiers must decide between combat and companionship.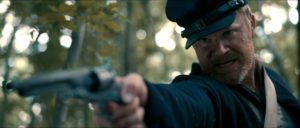 The Way - Legend has it that strange things will happen in the gate Yin Lane in the evening. Father told Li Yiping to "walk away from the night" when he was young, but Li Yiping thought his father was scaring him. At the evening of this day, the rebellious Li Yiping did not listen and chose to go to the door Yin Lane to visit his mother, but he met a strange woman in the alley... Was his father's warning effective or did he see the hallucination himself? Hidden behind wonderful experiences is the warmth of family protection and incredible love.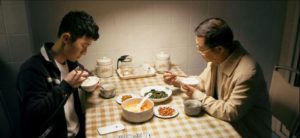 The Graveyard Shift - On his first night on the job, a night watchman for an office sees a ghost on his surveillance feed.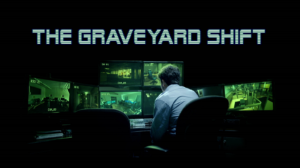 Stari Grad (Old Town) - A fable set in Old Town, Dubrovnik, Croatia. A boy, hiding from artillery fire, makes a wish for peace. Unfortunately, it all comes true.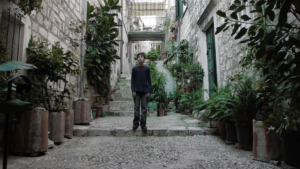 Kommando 1944 - July 1944, An Asian American soldier Corporal Soo is thrown into a Nazi work camp on a farm in Germany as his family back home in America are forced into an American Japanese concentration camp in Manzanar California. The allied soldiers think Soo is a Japanese soldier and segregate him. Soo must fight to let go of the past in order to be set free.
8 PM
Film Screening
Mabel Tainter
(1 hour 27 min)
All Eyes on You - The silent loner Marco is dreaming about a girl ever since they met, but she seems to have disappeared. In a cold Halloween night, he searches for her in the streets once again. Chased by a mysterious man, he soon discovers the darkest secrets of the city, initiating a nightmarish race against time.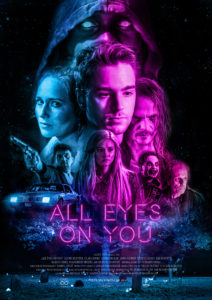 Saturday
July 27
12 PM
Short Film Screenings
Mabel Tainter
(44 min total run time)
Films by Stout faculty & students
Writer's Block E - An author struggles to write despite constant interruptions.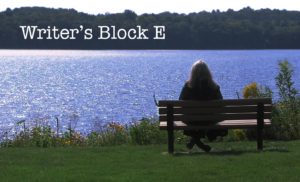 SPiN - A boy plays in a forest. Surrounded by nature, he becomes a sort of puppeteer of a darker, more technological world.  As the boy pretends, an adult works as a pilot navigating in outer space to capture a strange, spinning artifact.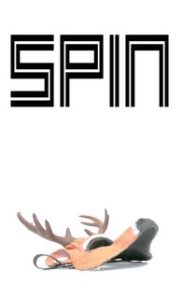 Le Ossa - Le Ossa is a psychological horror film that explores how the internet has impacted the social climates of those that grew up with it. The protagonist, Louis, has a skewed view of women and the friend zone, and the fall out is directed toward his female friend who just isn't into him.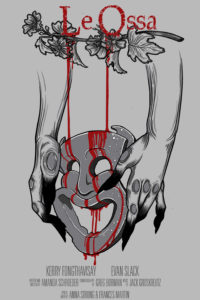 It Came from Lake Menomin - An homage to monster B-movies experimenting with digital video ripped onto VHS tapes, based on the city of Menomonie WI.
In a small Midwestern college town a half fish half man has been forced from his home in the lake due to the extreme pollution caused by a vengeful scientist. In order to return to his way of life the fish man must defeat the scientist and save the town.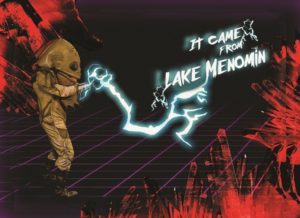 DAD.u.Men.ta.Ry - In a private study, a seasoned father creates a tutorial to inform aspiring dads about what it takes to be a professional in the field. A mockumentary.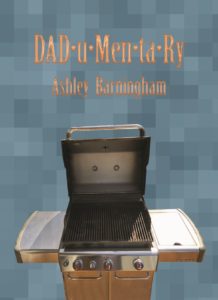 3 PM
Short Film Screenings
Mabel Tainter
(1 hour 27 min total run time)
Carnage Radio - A late-night radio show DJ in a small West Texas town recieves a call on the air one night from an unfamiliar voice who leads him through a mysterious mind game.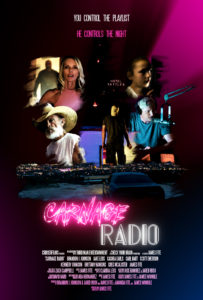 Too Far Gone - A distraught young drug addict sets out to relinquish his grief and misery. As he teeters over his breaking point, his painful past manifests, forcing him to relive the moments leading up to his fall.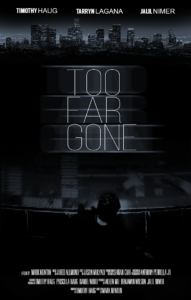 The Masses - After watching the world for years from the background, Lewis is finally given the spotlight. As the world watches he is forced to make difficult decisions.
5 PM
Film Screening
Mabel Tainter
(1 hr 33 min)
Beyond Existence - Mathilde and Lea, with the mission of revealing the part of sacredness within us, decided to lead an investigation around the mystical experiences that people might have lived. From the Berry and his sorcerers to Brittany in search of the druids, this trip will change their vision of the world.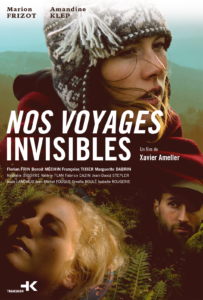 9 PM
Short Film Screenings
Wilson Park
(1 hr 49 min total run time)
Knee High - Set against the Iowa farmlands, KNEE HIGH follows Calvin Melbourne as he struggles to take hold of the reins to the family farm while learning to parent his young son.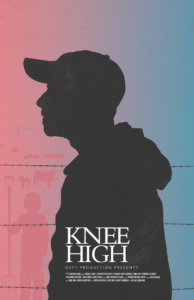 Hiraeth - (n.) a homesickness for a home to which you cannot return, a home which maybe never was; the nostalgia, the yearning, the grief for the lost places of your past.
Through the exploration of this word above, Joel Porter's sophomore album 'Hiraeth EP' became a project that led him to places of homesickness tinged with grief.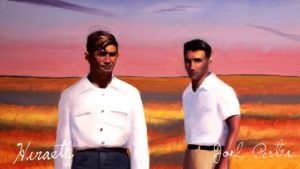 Decoding the Driftless - A wild ride of adventure through the air, across rugged landscapes, on and under the water, through a secret underworld, and across time itself to explore and decipher ancient clues of archaeology, paleontology, geology, and biology of the Driftless Region, with its captivating scenic beauty.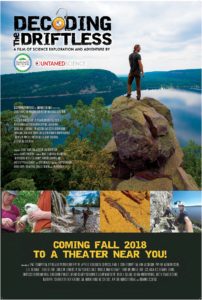 Sunday
July 28
1 PM
Short Film Screenings
Mabel Tainter
(57 min total run time)
For the Birds - A weathered everyman builds birdhouses to pass the time, but when a tarantula makes its nest in one of his precious homes, the man determines to get rid of it even it means destroying the creations he loves.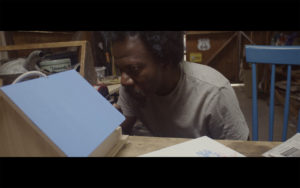 Only You & Me - Jade is a hard-working, modern woman, who finds herself torn between her heart and her ambitions. When an opportunity for advancement arises she is forced to make a tough decision.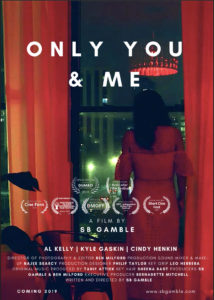 Overnight - A grieving man spends the night in his RV at a Walmart parking lot, where he finds the embrace of an unexpected community.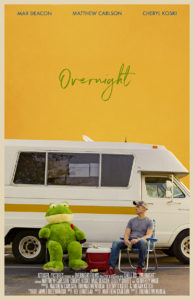 A Ghost in Her Eyes - Traveling through canvases, cabins and time itself, a widower discovers the transformational vulnerability of true love in a bygone era.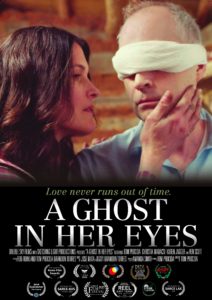 Epiphany - Sometimes a man just thinks too much.