Repossession  Best Narrative Feature, Goh Ming Siu, Singapore
The Boy Who Wanted To Fly  Best Narrative Short, Jorge Muriel, Spain
The Last Day On Duty  Best Documentary Feature, Jon Cortegoso Otaduy, Spain
The Vasectomy Doctor  Best Documentary Short, Paul Webster, Ireland
Hot Diggity Best Animated Short, Danielle Pedersen, U.S.
Father's Girl  Best Midwest Roots, Luke Ailabouni, U.S.
A Home for Curiosities, Best family Friendly, Ben Tobin, U.S.
Shots  Best Student Short, Lukas Medin, U.S.
2020 Film Descriptions and Schedule
Thursday
July 30
5 PM
Film Screening
Mabel Tainter
(1 hour 18 min )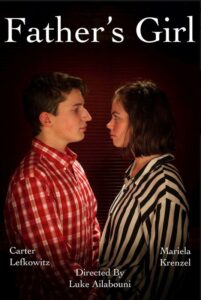 Father's Girl - The film follows an unfortunate relationship between a father and his daughter, while also touching on opioid use and addiction. It features original music from several young musicians.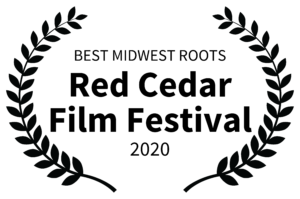 7 PM
Film Screening
Mabel Tainter
(1 hour 39 min)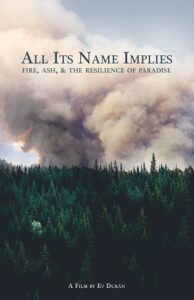 All Its Name Implies - "All Its Name Implies" focuses on the resilient residents of Paradise, California in the aftermath of the devastating Camp Fire in November of 2018. This documentary film features moving testimonials from survivors of the inferno, and showcases the power of the human spirit as it follows townspeople who are determined to rebuild their beloved community.
9 PM
Film Screening
Mabel Tainter
(1 hour 36 min)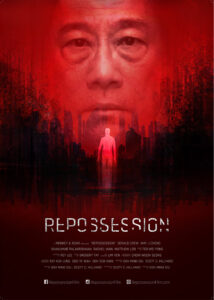 Repossession - 50-year-old Jim loses his high-flying job in status-conscious Singapore, but his ego and pride compel him to hide this from his wife and daughter. His only confidante is his best friend. Desperately clinging onto the material symbols of his past success, he unlocks a hibernating malevolent force, with sinister roots in long-buried secrets. As his dream life crumbles around him, worlds collide, the lines between then and now become increasingly blurred, and Jim descends into a waking nightmare.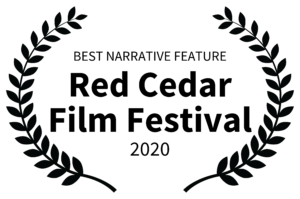 Friday
July 31
5 PM
Short Film Screenings
Mabel Tainter
(58 min total run time)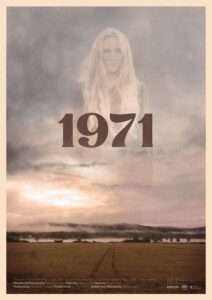 1971 - In a small croft on the Swedish countryside, 25-year-old Mary lives in her quiet and self-chosen solitude. On a hot late summer day, her precious silence is disturbed by a knock on the door. It's Jack, a handsome man in his 30s who needs help with his car.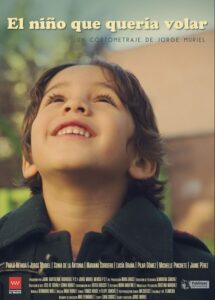 The Boy Who Wanted to Fly - In the Madrid of the 80s, Ivan, a five-year-old boy, is confronted with the birth of a new brother. His sister is dad´s favorite, the newborn is mom's favorite. Which place does he take in this new situation? What if He could fly and escape?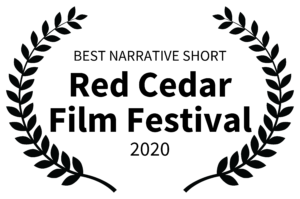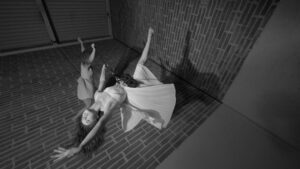 Walls of Limerick - 'Walls of Limerick' is a statement on the psychological effects that harsh political borders have on people. It offers the viewer a window into the dancers' internal worlds, where they go to escape from their bleak, oppressive reality. Gravity's pull is constantly changing planes in this world and they have the freedom to articulate their feelings through movement. Both together and alone, they are able to express themselves and a bond is formed. As the distress and anxiety builds from external forces, their only way out is up the wall that both divides and supports them. With an army at their back and freedom in their hearts, the dancers struggle and fight to overcome the barriers in their way.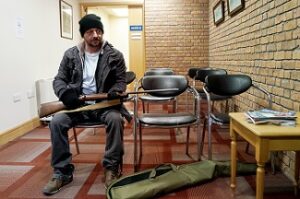 The Vasectomy Doctor - Andrew Rynne was the first doctor to perform a vasectomy in Ireland, he estimates he's performed over 35,000 of them now. This is a distinction that did not come without controversy in the extremely Catholic Ireland of the seventies and eighties, but Rynnepersevered in the face of opposition from the church. In the eighties, he challenged the restrictive laws on contraceptives by selling condoms without a prescription. He got his day in court and forced the government to change policy. In 1990, Rynne was about to perform a vasectomy on a patient, when a gunman came in and shot him. After surviving this attempt on his life, Rynne would later meet with his assailant and forgive him.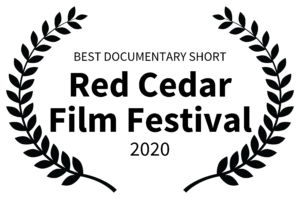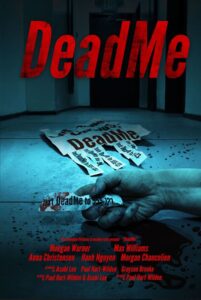 DeadMe - Someone is targeting the lost, the lonely and the curious. If you text 'deadme' to the special number it just might be the last thing you do.
7 PM
Film Screening
Mabel Tainter
(1 hour 30 min)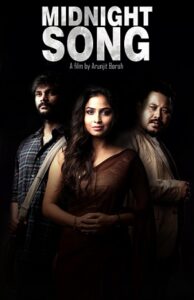 Midnight Song - Mou is a quiet housewife stuck in an unhappy marriage with her husband, Bikramjit. For years, she has held her tongue and served him, and in return, he has been ungrateful and rude. Mou and Bikram take a trip to their Bungalow in the country. What starts out as a normal night takes a strange turn when an unexpected visitor shows up. Mou and Bikram give the visitor hospitality, and as Mou talks to this newcomer, she begins to realize that there is more to life than her selfish husband and unhappy marriage. The events of the night unwind alarmingly--one person becomes a murderer while another becomes alive for the first time in years. Mou is faced with a decision when the morning comes, and her entire world changes.
9 PM
Film Screening
Mabel Tainter
(1 hour 47 min)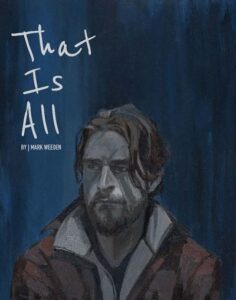 That is All - While trying to navigate life as he enters his 30s, Ryan slips further into loneliness.  A chance meeting with a friend's boyfriend, Sam, changes that trajectory, and as they grow closer, Ryan must come to terms with who he is, and what that means for him and the life he's been living.
Saturday
August 1
12 PM
Short Film Screenings
Mabel Tainter
(45 min total run time)
Films by Stout faculty & students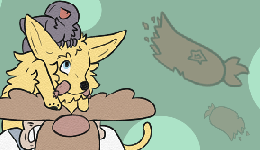 Hot Diggity - Hot Diggity is the short story of dog seeking to avenge his feathery friend by stealing hot dogs.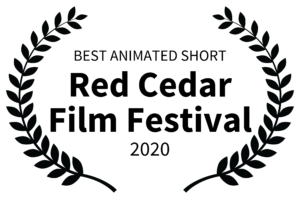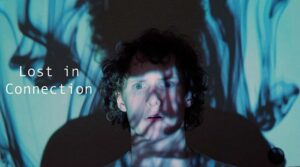 Lost in Connection - A college student faces the psychological and fantastical consequences of his phone addiction.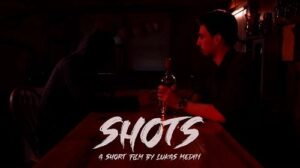 Shots - A young man, grieving a tragic event, makes a shocking encounter while drinking his sorrows away in a bar.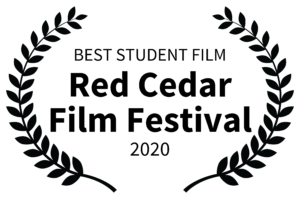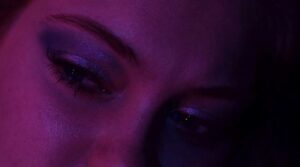 Party Tonight - A fun and exciting night out quickly goes awry when Em is faced with a difficult situation, leading her to realize her true allies may not be who she expected.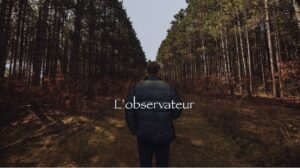 L'observateur - A man walking in the woods quickly finds something very interesting to look at.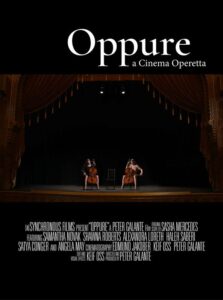 Oppure - A cinema operetta. A female massage therapist enters an alternate reality, triggered by her touch on her client's body. A consistent and powerful message is woven within, that nothing is ever finalized or finished. Encompasses the unspoken energy exchange and plays on feelings, emotions and senses between people. What memory is whose, we never know.
3 PM
Short Film Screenings
Mabel Tainter
(1 hour 5 min total run time)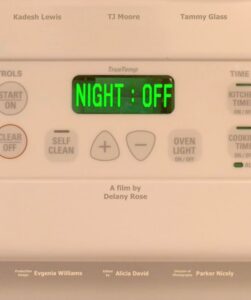 Night Off - A young man is excited to enjoy a peaceful evening to himself, but when his friends show up uninvited, he must find a way to compromise and keep the peace.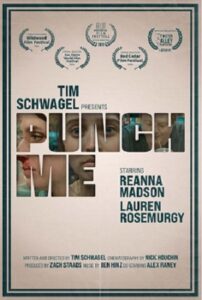 Punch Me - Two girls rob a gas station...poorly.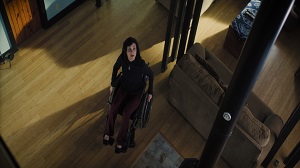 Shadows Short! - A wheelchair-bound artist, who survived an attempt on her life, becomes trapped in house caught between a paranormal entity and the killer who has returned to finish the job.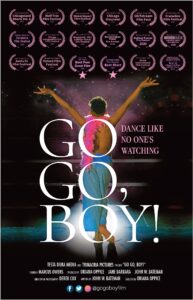 Go Go, Boy! - Bobby is a boy living in the middle of the WWF craze. Everyone around him is WWF crazy, so Bobby feels immense pressure to be just like them. But when Bobby looks at himself in the mirror, he sees someone a little… different. Bobby remembers he had found a flyer with a different kind of men on it… male dancers. He imitates the men on the flyer, moving the way he wants to move. Bobby transports himself into his fantasy world, floating across the stage effortlessly, dancing to his own beat. In this new world, he can be free of the wrestling ring's ropes, free from society's expectations of who he should be. Here, he is allowed to feel accepted, worthy, and fabulous. As his mother interrupts his dance session, he hops back into reality and back into bed, out of breath but happy.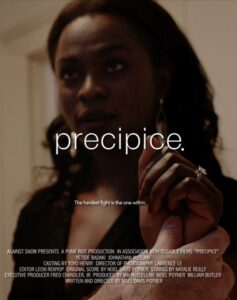 Precipice - A grieving woman discovers an app that offers an unconventional method for alleviating her pain.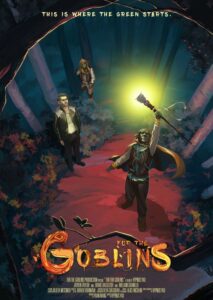 For the Goblins - An ordinary college student SEBASTIAN gets kidnapped by Goblins on his way home from a party. With the desire of getting some goblin wine, he makes a deal with the Goblins. Sebastian brings home a young Goblin, RRRUBY, who does not understand anything about human society but he has to perform it the way of acting like a human being. At first, Sebastian does not want to take care of RRRuby; instead, he only wants to enjoy his price, the Goblin wine. However, he then learns that without taking his responsibility, not only he won't be able to get his price but also RRRuby might get seriously injured because of his negligence. In the end, Sebastian decides to finish his mission, teach RRRuby to act like a human being. Sebastian then begins to introduce clothing, food, language, transportation, and technology to the young Goblin. They have a short but rich time. In the end, Sebastian brings RRRuby back to the Goblin forest, they both complete their mission. Moreover, they become very good friends even though they are very different species.
5 PM
Film Screening
Mabel Tainter
(1 hour 13 min)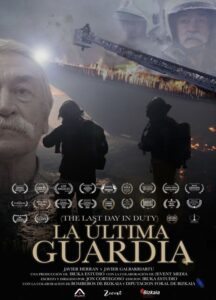 The Last Day on Duty - "La última Guardia" covers the last stretch of the career of Javier Herrán, a firefighter stationed in Urioste (Bizkaia). As he approaches retirement, you will get an insight into the workings of a well-oiled group and, particularly, the life of one of the brigade's most eccentric firefighters with rank of corporal, who does not want to face up to retirement. The film focusing on his journey along with Javier Galbarriartu opens a window onto the work of a profession whose members risk their lives for other citizens. This documentary that discusses life and ageing reveals the feelings of the main character who still seems young, both physically and at heart, and who loves a job that he does not want to give up.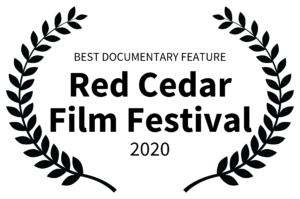 8:30 PM
Short Film Screenings
Wilson Park
(2 hr 5 min total run time)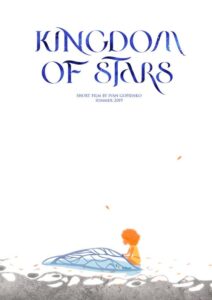 Kingdom of the Stars - This is a story about distorted ideas, forgiveness, and humanity, our desire to do better.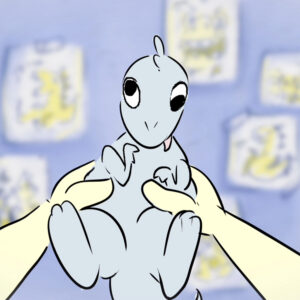 Spike and Melody - In this world, Paleco is a product that allows children to have customized dinosaurs as pets. Our main character, Melody, wants one for her birthday but her mom can't afford it. However, Mom ends up finding a bootleg version, DinoGo, instead. But something doesn't seem quite right when the egg finally hatches...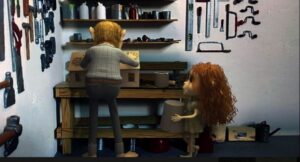 The Spirit Seam - The Spirit Seam is a short animated film about a little girl, Pollywog, and her Pap-Paw. Located in an Appalachain coal-mining town in the 1950s, the film takes the audience through the daily life of both characters. At the start of the film, the characters eat breakfast together and then travel to their respective locations- Pollywog is dropped off at school, and Pap-Paw clocks into work at the Hiraethsburg coal mine. Throughout the film they experience the simple pleasures of rural Appalachian life: catching fireflies, fishing, catching frogs, and birthdays.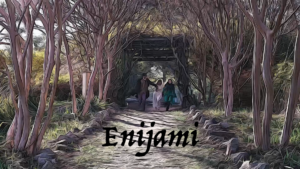 Enijami - A girl named Emily is bullied. To cope with her difficult reality, she escapes into a world she has created in her imagination: Enijami. Her imaginary friends and the beauty of her world give her temporary comfort. After an encounter with some kids at a church, she learns she can face reality by trusting in Jesus.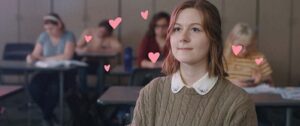 Avelina - A look at love at first sight.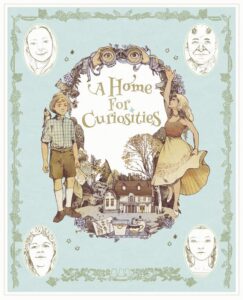 A Home for Curiosities - A young boy discovers a house full of forgotten imaginary friends. Along with his friend Alice, Wallace helps bring these curiosities back to the real world to meet new human companions.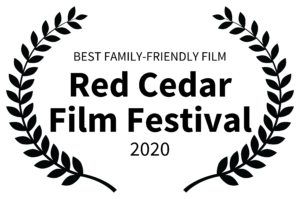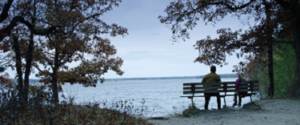 Rear View - Miles, a grieving husband, and Madison, his seven-year-old daughter, find themselves in a church, surrounded by silent, nameless mourners, supporting them after the death of Annie, Miles' wife and Madison's mother. Unable to comprehend the loss and make sense of it for Madison, Miles struggles to grieve while being a present father. When the isolation and sadness becomes too much, Miles suggests taking a trip and the next day, he and Madison embark on a road trip to the place where Miles and Annie fell in love. Through flashback, Miles remembers the special moments he shared with Annie, conversing about life, parenting, and everything in between. This opens up a conversation with Madison, as they remember Annie, what they loved most about her, and how they will continue forward without her.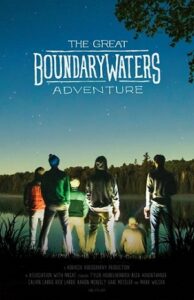 The Great Boundary Waters Adventure - A group of friends, a school bus, and a dad embark on an epic expedition to explore Minnesota's great Boundary Waters.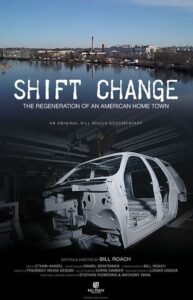 Shift Change - The economic engine of Janesville, Wisconsin was its massive General Motors Assembly Plant. And when the plant shutdown, this quintessential all-American factory town went from boom to bust overnight. The GM plant was the town's soul, its body, its blood and its purpose.